Running a business is not an easy task. The self-employed and people who have a small or medium-sized company need to have a minimum training in areas such as administration, accounting, taxation or sales to achieve optimal business management. Among all these matters, accounting stands out, since any business, whatever the sector of activity, needs to keep an exhaustive control of the expenses that have to do with the performance of the work. Managing expenses well is a fundamental aspect in the day-to-day life of any freelancer, businessman or entrepreneur, although it is a task that requires special attention. Luckily, today there are different tools, such as the VISA Business Card, which allow you to carry out a complete and detailed control of expenses to improve management.
The control of expenses is one of the most important aspects of any business, especially in the case of the self-employed and SMEs, because a correct management of resources is the best financial strategy to achieve greater benefits and reduce the waste of existing money in many cases. The periodicity when carrying out this work directly influences the management of the business. In this way, the best option is to constantly analyze the expenses that are had in the short, medium and long term in order to control and make the appropriate changes based on them. After all, this task has to be part of the work routine if you want to achieve maximum peace of mind and security in one of the most problematic areas.
Freelancers and small and medium-sized companies have the need to digitize their businesses to be the order of the day. New technologies, such as computer programs and business management applications, are essential tools in today's society to improve business efficiency . Until now, most of the entrepreneurs used the classic Excel sheet to keep the accounts. An archaic system that does not have any benefit in the economic aspect and, much less in the organizational aspect. So that the process of conserving expenses does not become a tedious task, it is necessary to improve the payment system in place.
Advantages of the Visa Business card
Improving the payment system does not necessarily imply having to make a large investment. Simple work tools such as the VISA Business card are enough to manage and control spending in any business. The business card offers entrepreneurs the possibility of knowing all their movements through electronic banking , which makes personalized reports so that they can view expenses quickly and easily . This aspect is essential to manage all types of expenses, especially those of the company's employees. For this reason, it is also possible to set the daily and monthly limits of use in each of the cards on the global credit requested.
The digitization of data through this type of current tools allows entrepreneurs to know the needs of their own businesses in a visual, simple and really practical way. In this way, the self-employed and SMEs can choose between three payment options: month to month, three months, or pay a fixed monthly fee. Whichever option you choose, you can benefit from the EURO 6000 Privileges discounts, as well as free insurance coverage from this bank specialized in businesses and individuals.
Other tools to control your company's expenses
Any self-employed person or entrepreneur of a small and medium-sized company has to be aware of his business 24 hours a day, especially to know at all times how the company is going and avoid possible surprises in the future. Mobile phones, tablets or computers are devices that accompany us throughout the day, which is why they have become another of the most important tools to control a company's expenses. Currently there are a large number of applications designed to manage accounting and keep expenses under control .
Accounting programs are another of the most valuable options in business management. The main problem with this alternative is its price, in most cases unattainable for the self-employed and SMEs. In addition to its price, not all people have the necessary knowledge to use this type of program correctly. For this reason, the Visa Business card is positioned as the most recommended option to carry out a correct control of expenses in your company in a simple way.
…
What are the applications in Multi-touch Screens?
One finger, one hand, two fingers, two hands, and many hands. This is the multi touch screen! , an interactive touch software environment for sharing. Read this article, it is about applications on multi-touch screens.
What is the Multi-touch?
Multi-touch or as they say in Spanish, multi-touch Greentouch. It is the name given to the human-device interaction technology and the hardware that implements it.
This technology consists of a touch screen or touchpad that simultaneously recognizes multiple points of contact. And the software related with it.
Applications on multi-touch screens.
Since the advent of touch screen devices, applications have become much more dynamic than they already were.
As mentioned above, the interaction between person and device becomes closer. And what does it mean by this? Because having direct contact with what is being read, moved or spoken, the person feels a greater affinity to the content.
And it was obvious, don't you think? The human being grows and knows things more in detail when he touches them. This in addition to creating a better experience for people, this perhaps should have derived from the nature of the human being.
Types of apps that can be developed.
In itself, there are endless applications on multi-touch screens that can be developed, and all kinds of apps. For example:
Educational

For museums

Health centers

Companies

Entertainment centers

Restaurants

Software for interactive exhibitions, among others.
Advantages of multi-touch screen applications.
These applications can include various adaptations that will give users a better experience. Among the most relevant are:
With this technology, your clients will be able to rotate, zoom, and close windows on a screen like never before. And it will allow you to upload your content in a simple directory structure and in standard formats.
If you want to surprise your customers and distinguish yourself from the competition, you can do it with applications on multi-touch screens!
New technologies open doors to do so, improve the management of your business and turn your facilities into places that offer unique experiences.
Advantages of applications in Multi-touch screens for your business
Interaction and dialogue with the potential buyer.

A channel to transmit interesting and personalized messages.

Easy configuration and good quality of audio-visual messages.

Save waiting time when you need additional information.
A good way to transmit promotional messages while collecting personal information that will be added to the company's database.
Creation of a starting point that will help the brand to retain the individual.
Thanks to the applications on the multi-touch screens, your client has the choice and configuration of the message in their power, which makes them live a unique experience. Would you like to create an application of this type?
If you have an idea and you don't know how to carry it out, experts can help you. Since they are experts in software development and graphic design.
An expert team offers solutions that give real results, accompanied by a fresh and innovative design. Now you know! If you want to develop an application for multi-touch screens, contact the experts right now.
…
The Creative Flower Arrangement Ideas
When you go to a store, where you find a number of bouquets looking beautiful and different, then you might have observed that by using some flowers and leaps they make different types of bouquets. This is a kind of art that a bouquet seller uses to make the bouquets more inviting. And they arrange some flowers Shop Journey Review, and leap, etc. in such a creative way so you feel like buying that to give your loved once.
The flowers and leaf stems can also be arranged in the vase and bottle for keeping inside the room and at the reception. So there are some points steps are described through which you can arrange the flower for vase or bottle by yourself for your room.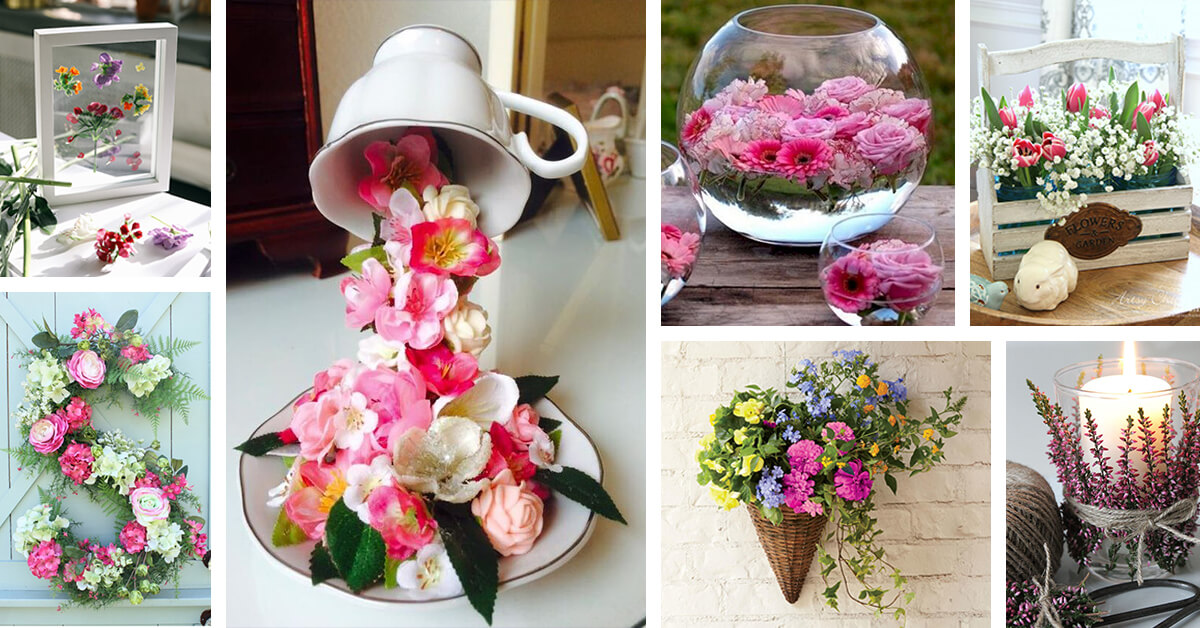 Some important things you should have before arranging 
First, you need to know where you are going to arrange the flowers in a bouquet or vase. If you want to arrange the flower in a small size of cup, vase or in a bottle, you then need to have small and thin stem flowers, and some large stem flowers, and leaf stem. 
And you also need some leaf as well. And you should have a scissor and a knife as well to cut the stem and remove the thrones. And you should have flower food to add with water. So there are some steps are given below through you can learn how to arrange the flowers by yourself.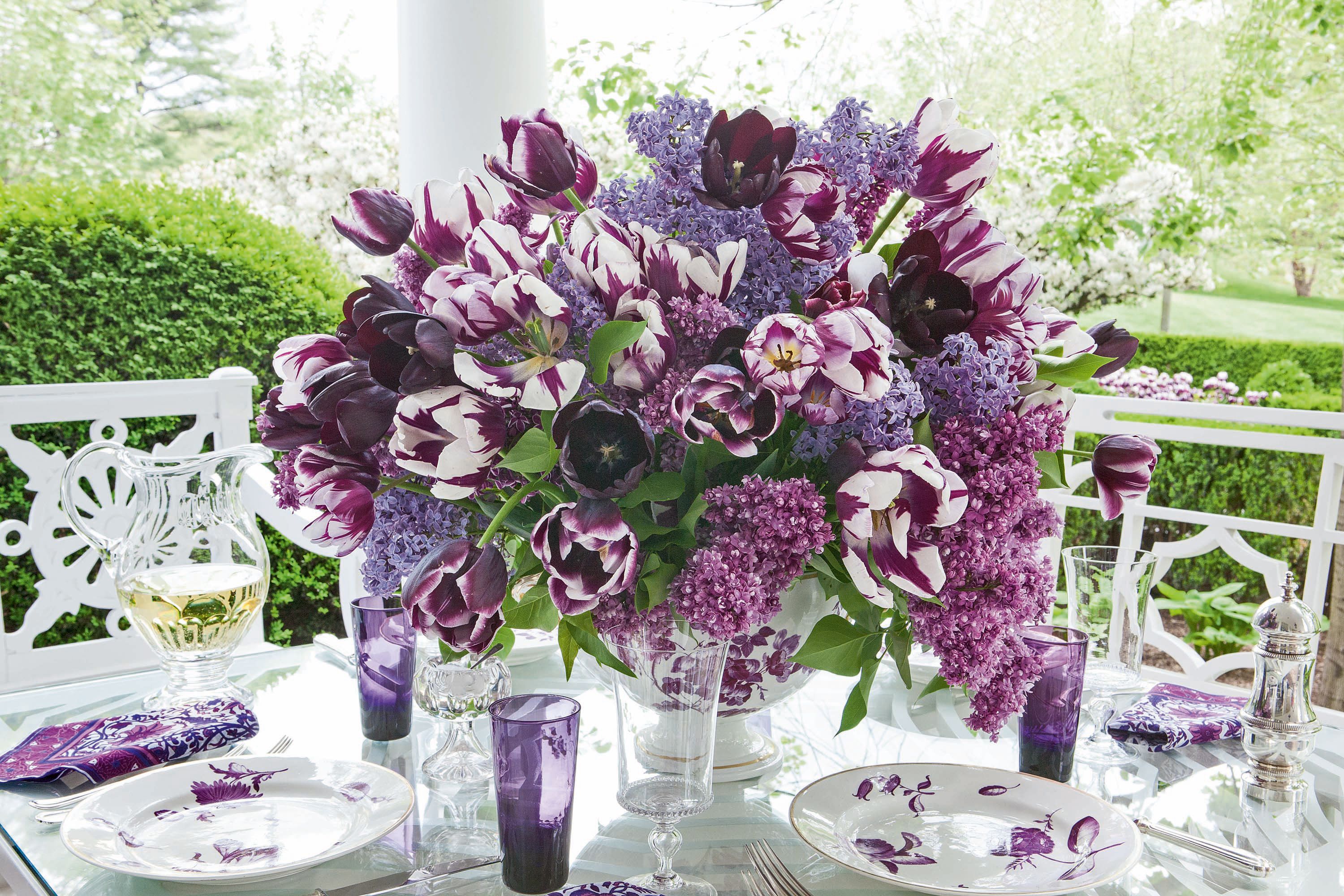 Steps for arranging the flowers in glass bottles
First, you should take a clean bottle or vase, then fill it half with clean water. And you need to add some flower food with water and you can stir this mixture up. And take the flowers like rose, and loose flower, etc. that you want to see in this bottle.   

Then you remove the leaf of the flower and then you need to cut the stems. And its flower's stem is having thrones, and then you should remove these thrones with the help of knife carefully. And then you need to leaf stems and cut them in the right proportion with the bottle. 

That means one-third of all stems should be in the water. And then arrange then in cross manners so they get tight to each other. After arranging the leaf sticks then you need to arrange the flowers that you have got. 

And first, arrange the flowers around the corner of the bottle or vase and put some in the middle part in the cross fashion. And In the end, you can add some large stem flowers in it in such a way, they should possess three to four inches gap to each other.  
So if you are searching for how to arrange the flowers so that you can make a beautiful flower set or bouquet, then you are provided some points here. These points can easily make you understand the steps to arrange the flowers. And you are also suggested to have some things like scissors, a knife, and flower food before you start arranging.  
…
Smart Homes and Buildings: Risks and Opportunities
Although the use of smart technology in homes and buildings in Latin America is just beginning, it is a reality that the trend is going in that direction Rev Interactive SDN BHD, since the use of these technologies occupies more and more space on a day-to-day basis not only in individuals but also in companies. However, while its use offers many benefits, the reality is that it also involves risks.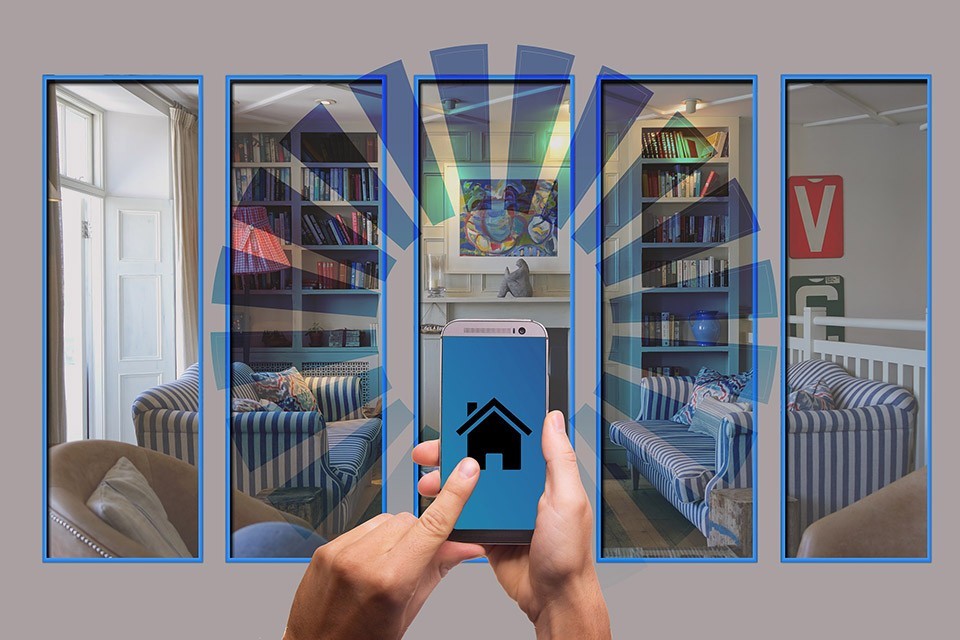 Live better through technology
In a "smart home", Internet-connected devices and services, such as lighting and heating, communicate with each other and with the owner and track important data. For example, WiFi lighting can be controlled via smartphone apps, while smart thermostats can help users control and reduce their energy consumption. The intelligent buildings offer similar benefits to property managers, including simpler monitoring security cameras, the ability to unlock doors tenants and powerful data that can be used to generate cost savings.
These technologies offer convenience, efficiency and a perception of higher quality of life, and are therefore in high demand, especially among younger renters. In the United States, for example, 44% of millennials would be willing to give up parking spaces to live in smart apartments, and six out of seven would pay more to rent smart homes, according to data from lock maker Schlage and Wakefield Research.
But meeting tenant demands must be balanced against potential security risks. Smart technologies could make multi-family properties prime targets for cyber attackers. Through connected devices, WiFi networks, cloud systems, and mobile devices, attackers can break into important systems, such as security, lighting, and HVAC systems, or steal personal and financial information from tenants. These events could result in liability or loss of income for owners and operators.
Manage the risk of cyber attacks
To accomplish these and other cyber related risks, multifamily owners have to develop an all-inclusive risk management plan. Contemplate counting the following steps in this plan:
Evaluate and analyze your risk. Measure the maturity of your cybersecurity program and threat environment, and generate an inventory of your cyber risks, including first-party and liability exposures. Then evaluate the predictable frequency and harshness of cyber losses making use of obtainable modelling and assessment devices or scenario-based analyzes, and prioritize avoidance, mitigation, and transfer risks.
Secure. Generate an inventory of Internet of Things (IoT) devices and ensure proper device configuration, including changing default passwords, frequent file backups, ensuring software is kept up-to-date, and the implementation of patches in a timely manner. You should also educate employees on potential cybersecurity threats and best practices and review your insurance coverage, including cybersecurity, property and casualty policies. Also consider conducting a coverage gap analysis for priority risks.
Respond and recover. Create and periodically evaluate business continuity, disaster recovery, and response plans, and identify and retain third-party vendors, including forensic, legal, public relations, and notification.
By developing a robust plan, you can ensure that you balance tenant needs with your cyber resilience needs. That's especially important as multi-family properties are increasingly using smart technologies to stay competitive and minimize potential losses.
…
How To Take Care Of Flowers
A beautiful bouquet of flowers can brighten up anyone's day Shop Journey Review. Flowers have the power to make
people smile and turn the sad days into happy ones. Flowers are considered as the most classy
gifts and they come first when thinking of the gifts . They are fit for every occasion may it be a
celebration of the birthday, wedding or any success or may it be some sad moments like when
someone passes away or anyone is sick the one thing that fits best for every occasion is the
flowers.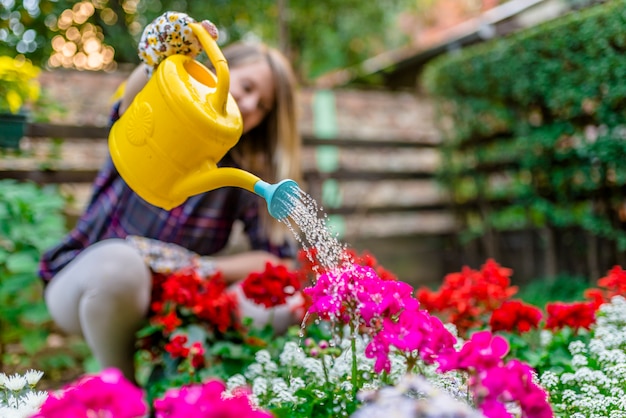 Tips to keep flowers last longer
Everyone loves flowers but one thing that is always an issue for many people that the flowers
die within a few days. But taking proper care of the flowers will help them to the last longer.
People get flowers and then they don't care about them so flowers don't last for longer. In
order to keep them last longer, most people buy a lot of fancy stuff. But all that stuff is costly.
Here are a few tips that anyone can use for the flowers and can keep flowers for a longer
period.
Cut the stems
The first and most basic steps of the flower care are to take the flowers out from the bouquet
and cut the stems. Many times people don't do this and this is one of the most common
mistakes that people make. Cutting a stem is very important as it increases the intake of the
water. One should cut the stem at an angle and not flat and straight. One needs to trim the
stems every few days. This will be very helpful to keep flowers stay longer.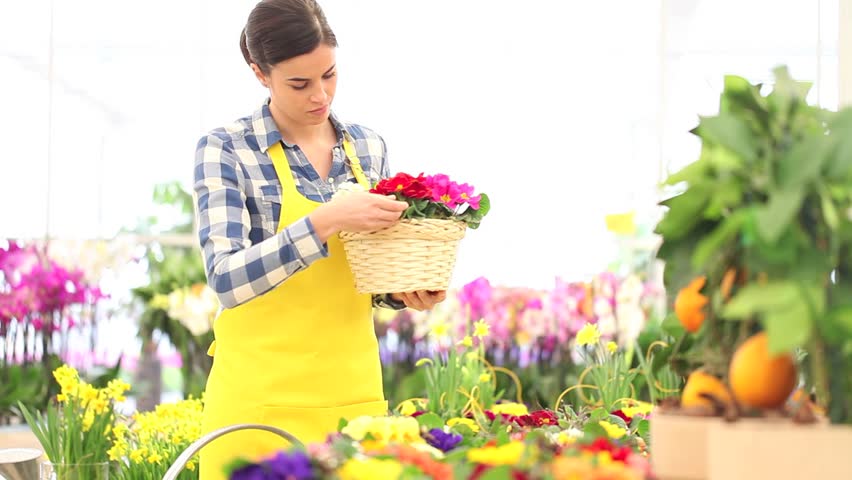 Prune
One needs to remove all the leaves from the stems below the waterline. This will not only make
the bouquet look prettier but also will prevent and reduce bacterial growth. One needs to
remove the dead leaves every day. The same goes for flower petals one needs to remove the
dead petals to prevent bacterial growth. All this will keep flowers blooming for a longer period.
Water enough
It is very important to keep the flowers hydrated. If they are dehydrated and not getting
enough water the flowers will die. Put the flowers in the room temperature water after
cleaning and cutting the stems. Also, add some flower food in the water and mix it well and
then put the flowers in the water. Make sure to put flowers in a clean vase and change
the water every day.
Avoid direct sunlight
Flowers last longer in cool temperature. So it is necessary to keep them away from any direct
sunlight. One can place the vase anywhere with less light. Heating dehydrates the flowers so
make sure that flowers are kept in cool temperature.
All these tips are very quick and inexpensive it takes only a few minutes to do the process and
with all these tips the flowers will last longer and the beauty will bloom from starting only. No
one can gift anyone flowers and buy flowers for themselves without worrying about what they
will die quickly.
…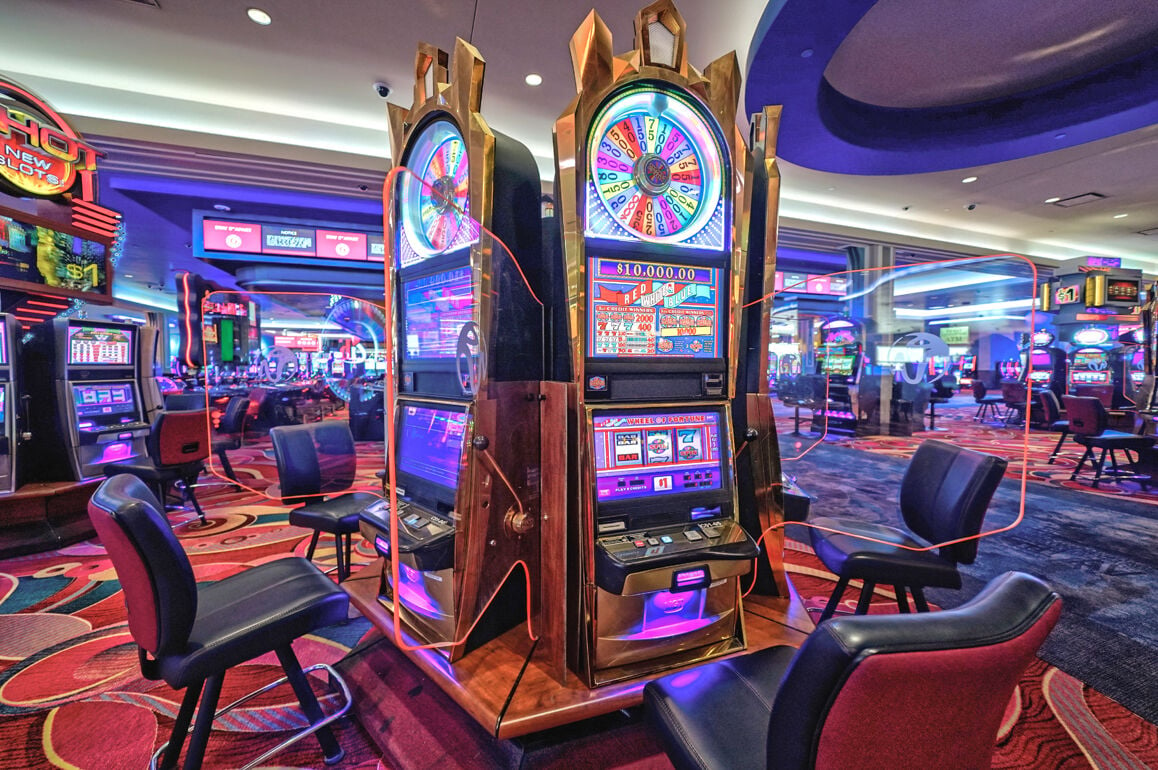 คุณทุกคนคงทราบดีว่าเว็บไซต์เกมส์คาสิโนมีหลายประเภทที่คุณต้องเลือกเว็บไซต์ที่เหมาะสมที่จะช่วยให้คุณได้รับเงินมากขึ้น มีเว็บไซต์จำนวนมากที่สามารถเข้าถึงได้ทางออนไลน์คุณควรเลือกไซต์ที่เหมาะสมซึ่งคุณจะสามารถได้รับผลประโยชน์มากมาย การเลือกเว็บไซต์ที่ถูกต้องมีความหมายมากว่าทำไมการเล่นคาสิโนในเว็บไซต์หลอกลวงจะส่งผลกระทบและทำให้คุณเสียเงินเช่นกัน ดังนั้นจึงต้องเข้าใจว่าเว็บไซต์ที่คุณเลือกจำเป็นต้องมีความน่าเชื่อถือและต้องให้ประโยชน์ที่เหมาะสม หากคุณเป็นคนแรกที่เล่นคาสิโนออนไลน์แล้วสิ่งที่คุณต้องจับตาดูอยู่ด้านล่างนี้คือ
คุณลักษณะด้านความปลอดภัย:
ในตอนแรกคุณต้องเข้าใจคุณลักษณะด้านความปลอดภัยของไซต์ ความปลอดภัยเป็นสิ่งสำคัญที่คุณควรมี เหตุผลก็คือคุณจะนำเงินไปลงทุนไม่ใช่ นั่นคือเหตุผลที่คุณต้องตรวจสอบ ในขณะที่เลือกไทยคาสิโนคุณต้องมีสมาธิมาก ๆ เพราะคุณจะต้องได้รับเงินมากขึ้น ดังนั้นคุณควรตรวจสอบความปลอดภัย ไม่ว่าไซต์ประเภทใดคุณควรตรวจสอบว่าไซต์นั้นดีที่สุด เฉพาะในกรณีที่คุณเข้าใจว่าเว็บไซต์ดีที่สุดคุณไม่ต้องเสียใจหลังจากเสียเงิน ในขณะเดียวกันคุณก็จะป้อนรายละเอียดธนาคารของคุณใช่ไหม? ดังนั้นเพื่อหลีกเลี่ยงการขโมยเงินคุณจะต้องตรวจสอบเว็บไซต์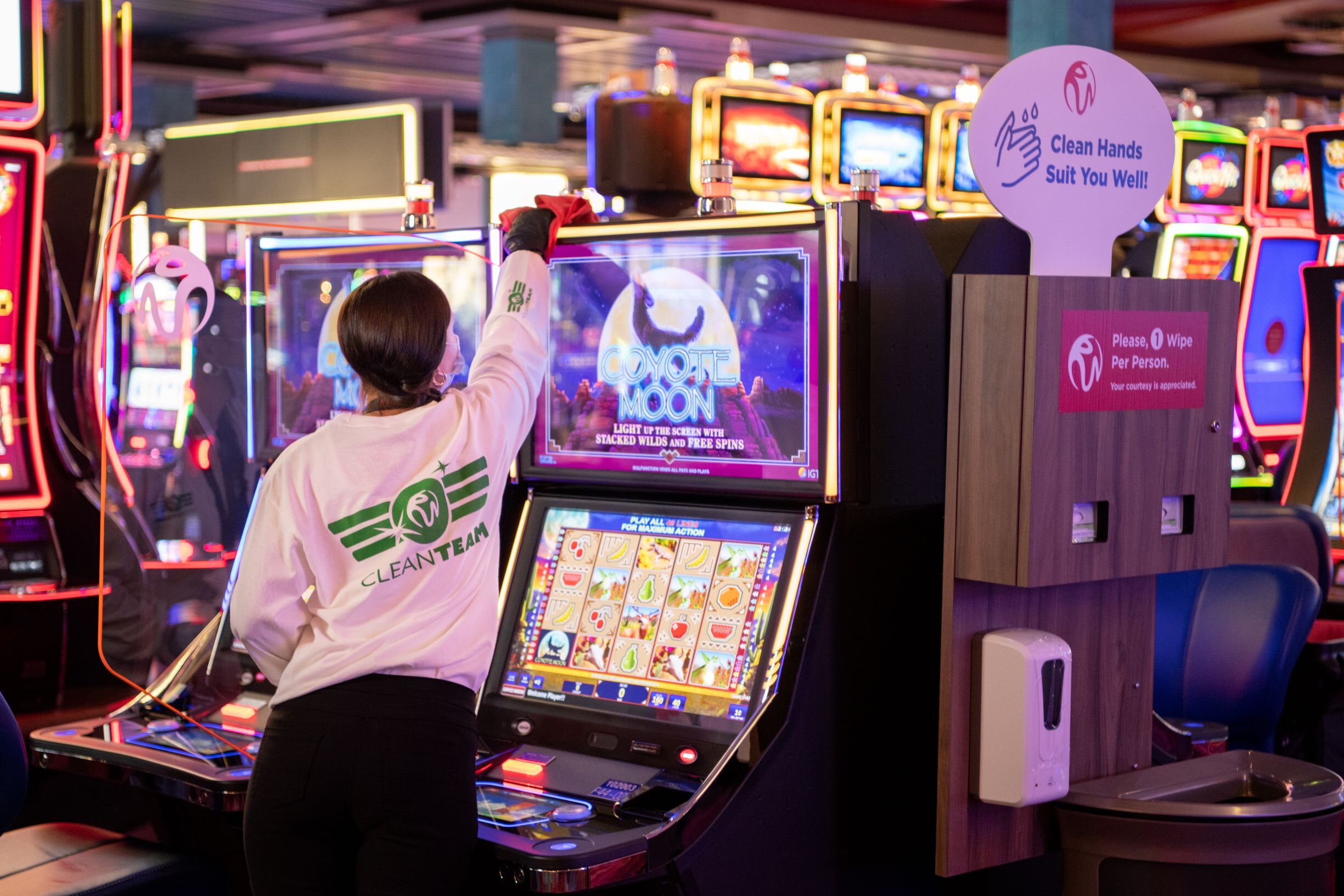 โบนัส:
หากคุณเลือกที่จะเล่นเว็บไซต์คาสิโน thai joker ออนไลน์คุณต้องตรวจสอบว่าเว็บไซต์ที่คุณเลือกจะมีโบนัสจำนวนมากหรือไม่ การมีโบนัสในกระเป๋าเงินไซต์คาสิโนของคุณจะทำให้คุณเล่นเกมทุกประเภทได้อย่างง่ายดายด้วยวิธีง่ายๆ ในเวลาเดียวกันคุณต้องตรวจสอบว่าไซต์นั้นสามารถเข้าถึงได้ด้วยเกมจำนวนมาก หากคุณดูเกมออนไลน์แล้วมีจำนวนมาก นั่นคือเหตุผลที่คุณต้องเลือกเกมที่ดีที่สุดที่เหมาะกับความต้องการของคุณ คุณมีขีด จำกัด ของจำนวนเงินที่คุณจะเลือกเดิมพันใช่ไหม? ดังนั้นดูจำนวนเงินแล้วเลือกเกมที่ดีที่สุด
การแข่งขันฟรี:
สุดท้ายคุณจะต้องตรวจสอบว่าเว็บไซต์นั้นมีการแข่งขันฟรี หากฟรีคุณไม่จำเป็นต้องจ่ายเงินใด ๆ นั่นคือเหตุผลที่คุณต้องดูที่เกมคาสิโน www.122joker.org/th/th-th/ ออนไลน์เพื่อเล่นและได้รับเงินเป็นจำนวนมาก มีเว็บไซต์จำนวนมากที่สามารถเข้าถึงได้ แต่จำเป็นต้องเลือกสิ่งที่ดีที่สุด ในขณะเดียวกันคุณต้องดูบทวิจารณ์ที่เสนอโดยผู้เล่นที่เล่นในไซต์มาก่อน คุณจะได้ข้อสรุปอย่างง่ายดายหากคุณเลือกที่จะตรวจสอบข้อเสนอแนะที่ผู้เล่นนำเสนอ
…
Financial freedom is synonymous with business health, but the path to achieving it is sometimes full of tortuous debts and sterile negotiations …
Not controlling finances can trigger a long list of unpayable debts that compromise the future, growth and well-being of your business. We will review the most common financial mistakes that end up putting almost all entrepreneurs in trouble.
A list of credits that has no end
Credits are very useful to equip your office and to get all the stock you need to start, but this tool can be abused very easily, to the point of ending up pawning your income.
Review all the products and services that you have paid on credit in the last year and ask yourself if they are essential for the operation of your business and, most importantly, if you can really take on all those commitments without going bankrupt. In most cases, the essentials do not exceed 20% of total expenses. Remember, that something is useful does not mean that it is necessary.
Excess frivolous spending
Another bad habit that puts many in a tough financial situation is frivolous spending. There is nothing wrong with incentivizing your employees and collaborators with an annual dinner, but if you tend to spend large sums of money on things that will not have a direct impact on your billing, your financial problems will not stop growing.
Think that, if you save all that money that you normally spend on unnecessary things, you can invest it in marketing campaigns to increase the customer base or in new products to offer to your regular customers.
Buying a company vehicle
Hundreds of thousands of business vehicles are sold on credit annually. This, at first glance, is a symptom of the general inability of buyers to buy a car in cash, and of the bad financial practices of most entrepreneurs.
When a company enjoys financial freedom, it has the ability to buy a new vehicle for cash that meets its needs. If there is no financial freedom, one must consider whether the car is the only means of transport available to perform tasks, or, as in many cases, is it an expendable comfort or an outdated attempt to make a brand image.
The endless fees to pay a loan for the purchase of a vehicle often put a hole in the finances of many companies, and are almost always expenses that can be avoided.
Subsistence loans
Subsistence loans are much more than a financial mistake, they are a clear indication that things have come too far.
A clear symptom of being subsisting on loans is buying stock material using a credit card. If you have reached this point where you need to use your credit card to pay the suppliers that supply the product that you sell to your customers, you must stop the activity as soon as possible.
Not only are you paying for those much more expensive items, taking into account the interest rates you must pay to the bank, but you are choking the business. You need to re-create a viable business plan and look for investors to relaunch the project.
…